easygreen® Flower Meadows
Conjure up a colourful flower meadow in your own garden​
or successfully create one as part of a gardening or landscaping
project. easygreen® offers a simple and sustainable alternative
to create the garden you have always dreamed of.
The high-quality seed is impregnated evenly in a readyto-use
growing mat made of 100% natural sheep's wool
and non-woven viscose. This ensures dense planting with optimum distribution.
Our flower meadows are teeming with life
Our range comprises six different easygreen® flower mixtures
– from low-growing meadows to flowers that thrive
in the shade through to sun-loving wildflowers.
When selecting the seed mixtures, aesthetics is not our
only concern. By choosing them carefully, we pay particular
attention to making a valuable contribution to preserving
the biodiversity of the ecosystem.
Look forward to the happy hum of bees and flurry of insects.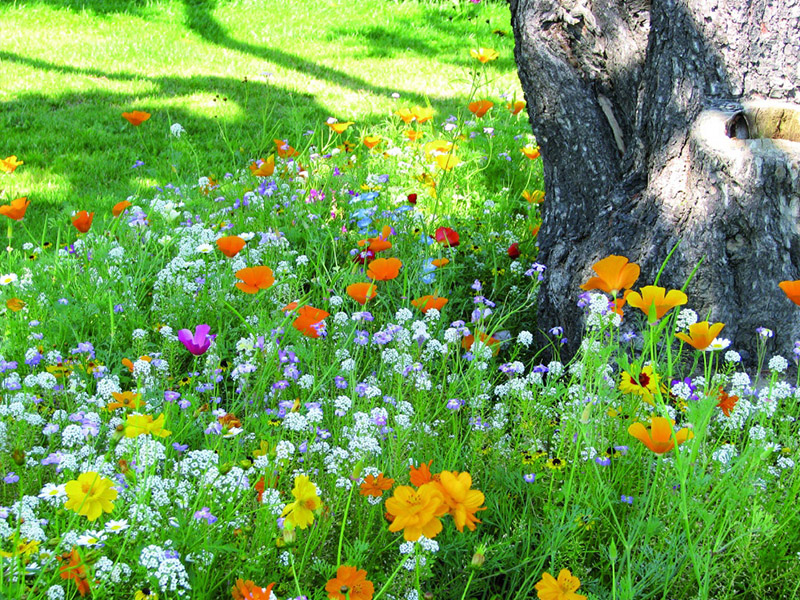 Floral Splendour - flower meadow for any location
French flower blend of hardy, low-growing plants. Consists of 17 annual and 17 perennial brightly-coloured flower varieties with a long-lasting flowering period. No specific varieties with a long-lasting flowering period. No specific soil requirements.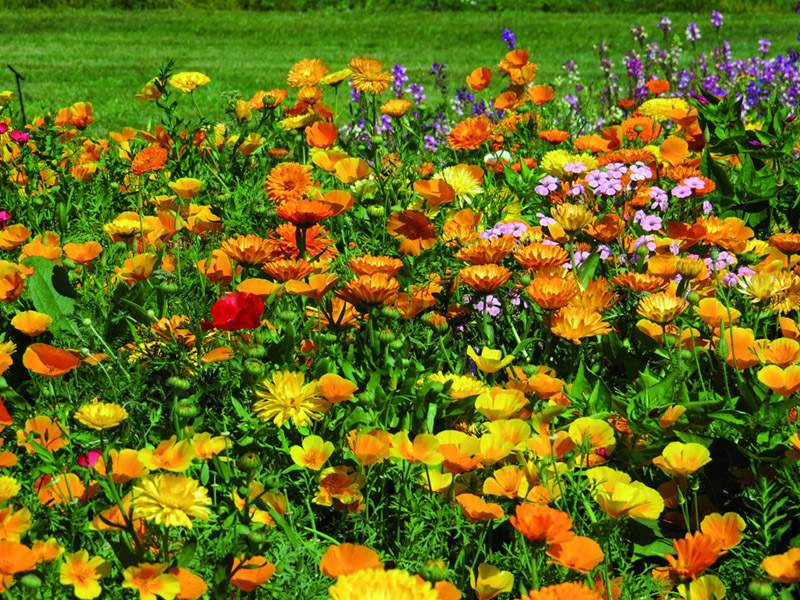 Carpet of Colour - low-growing flower meadow
High-quality flower blend with low-growing bloomers
comprising 28 hardy annuals and perennials. Good lodging
resistance, therefore also suitable for use on slopes and for
dry soils.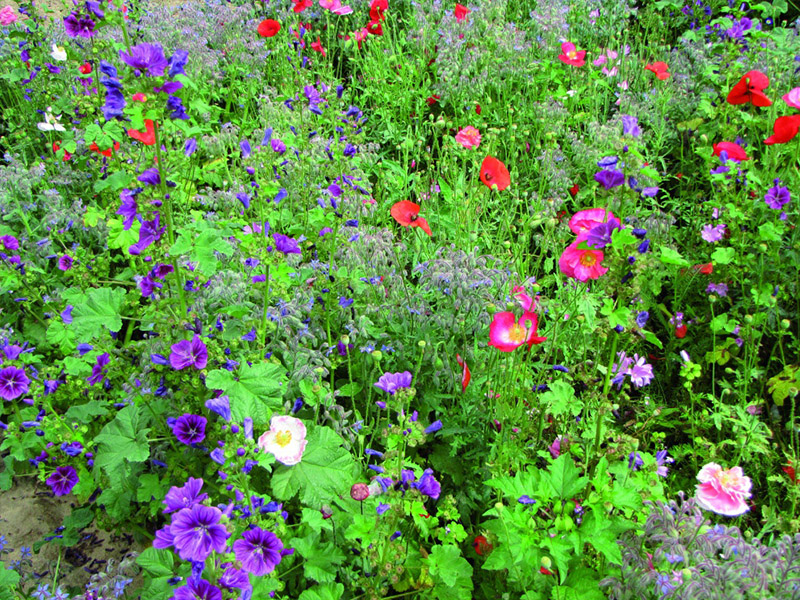 Floral Magic - shady meadow
A splash of colour for north-facing
locations or shady areas.
12 annuals and 16 perennials in purple,
white, red and blue.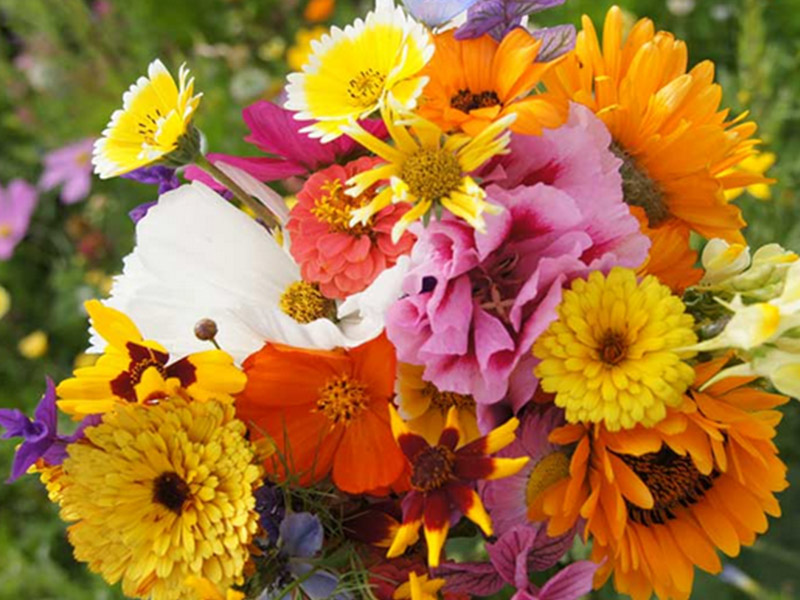 Power Flower - annual meadow
Annual flower mixture consisting of 60 varieties of flowers with a continuous
and long-lasting flowering period. After a short germination period,
you will soon have a thick cover of plants and flowers. Power Flower 
consists of extremely colourful and abundantly fragrant varieties.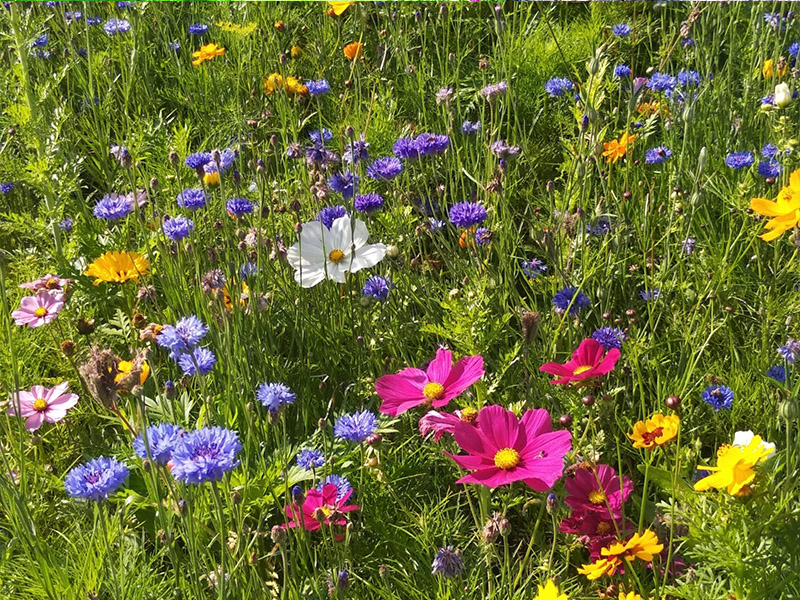 Pure Flower - Meadow without grasses
Brightly blooming, 48 annual and perennial,
insect-friendly types of flowers.
The flowers are a magnet for bees, whose habitat is
getting smaller and smaller.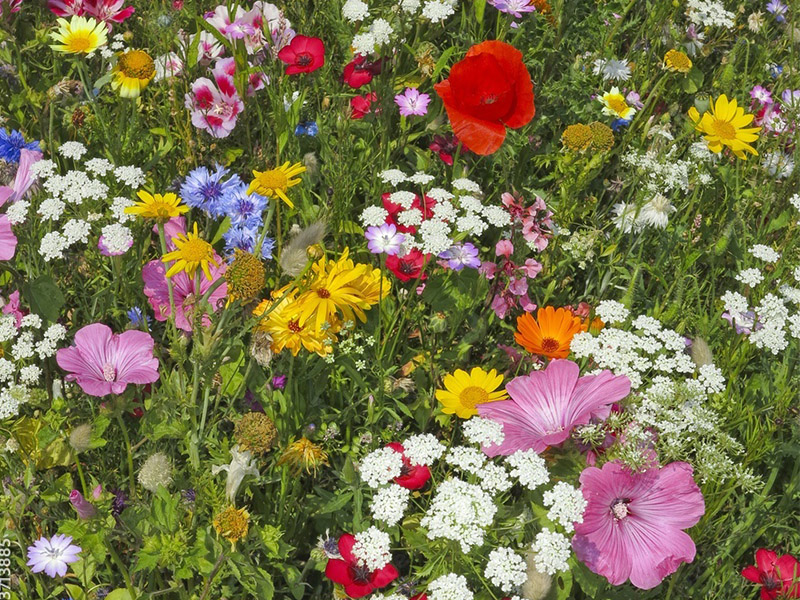 Meadow Dreams - colourful & fragrant wildflowers
Meadow consisting of 35 native species with annual and perennial
plants (60% herbs / 40% grasses). A valuable, permanent
meadow to maintain biodiversity with many plants that
produce nectar and pollen. Versatile and adaptable mixture.
Benefits:
A flower meadow is quick and easy to lay. It is low maintenance
and requires little attention, because the growing
mat acts as a moisture reservoir. Depending on the flower
blend, one to two prunings a year are sufficient for a perennial meadow.
The mats are 100% biodegradable and contain no microplastics.
They protect the seeds from being eaten by
birds or from being washed away. The mats can be stored
for up to two years.